St. John's RV Resort & Marina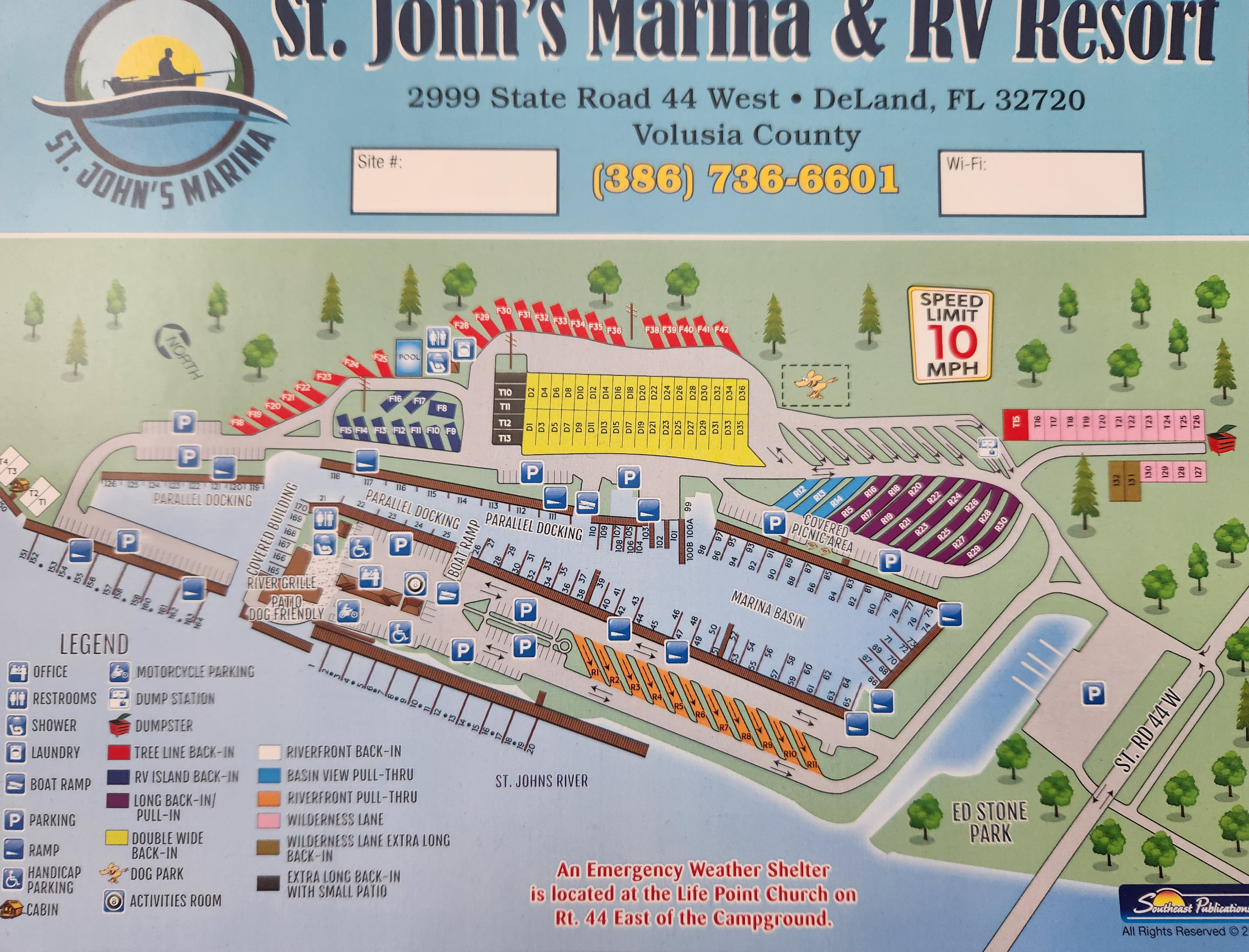 RV Resort and Marina in Deland Florida
St. John's Marina North in DeLand has been experiencing a complete transformation since 2016, evolving into a premier destination for outdoor enthusiasts and boating aficionados alike.
Nestled on a scenic 20-acre property, this state-of-the-art facility will feature 150 wet slips, perfect for boaters looking for a home away from home. In addition to boat accommodations, St. John's Marina North will also offer a 106-site RV campground, making it a one-stop-shop for RV travelers searching for the ideal base to explore DeLand and the surrounding areas.
With an on-site restaurant, boat, kayak, and canoe rentals, as well as a dedicated recreation room for tenants, this marina and RV park sets the standard for comfort and convenience. Additional amenities like modern bathhouse and laundry facilities elevate the guest experience, ensuring your stay is nothing short of exceptional. Come discover why St. John's Marina North is fast becoming the go-to marina and RV park in DeLand.
St. John's Marina South is a full-service marina offering wet slips equipped with electric, fueling stations with ethanol-free fuel and diesel, a service and parts department, motor and boat sales.  All your boating needs in one place!
St. John's Marina and RV Park in Deland Florida
We love this place. We get riverfront sites to watch the boat traffic.
Not a noisy park at all.
There is a good restaurant on site and you get a 10% coupon when you check in.
Full hookups that are placed near the middle of the site for easy reach.
The sites near the front are more level than toward the office. None are flat so be ready with your chocks.

Nestled within the St. John's Marina and RV resort, the St. John's River Grill offers a culinary experience that is as spectacular as its surroundings. With a menu featuring fresh, locally sourced ingredients and an array of dishes designed to cater to all tastes, it is the perfect spot to refuel after a day of adventure. Whether you're in the mood for a casual meal or a more upscale dining experience, the St. John's River Grill delivers, all while offering breathtaking views of the marina. Come for the food, stay for the view, and discover why St. John's River Grill is a must-visit restaurant in DeLand.
St. John's River Grille in Deland Florida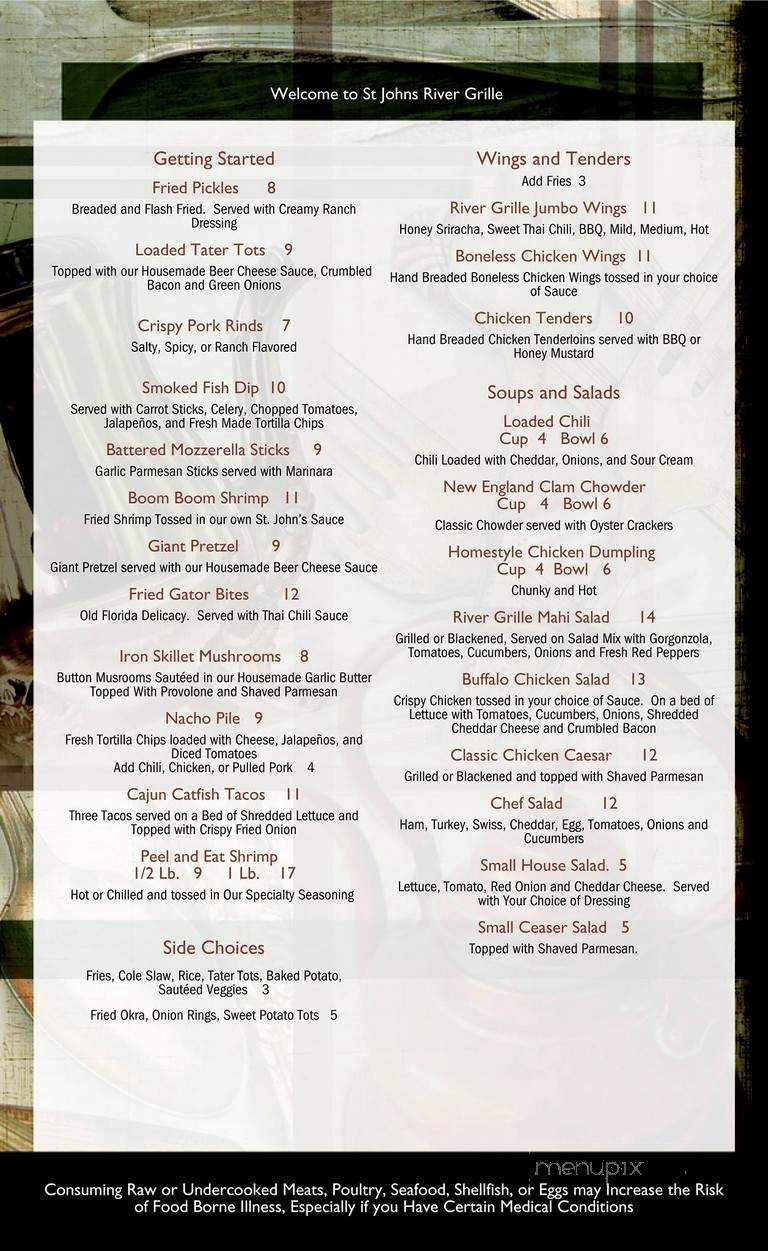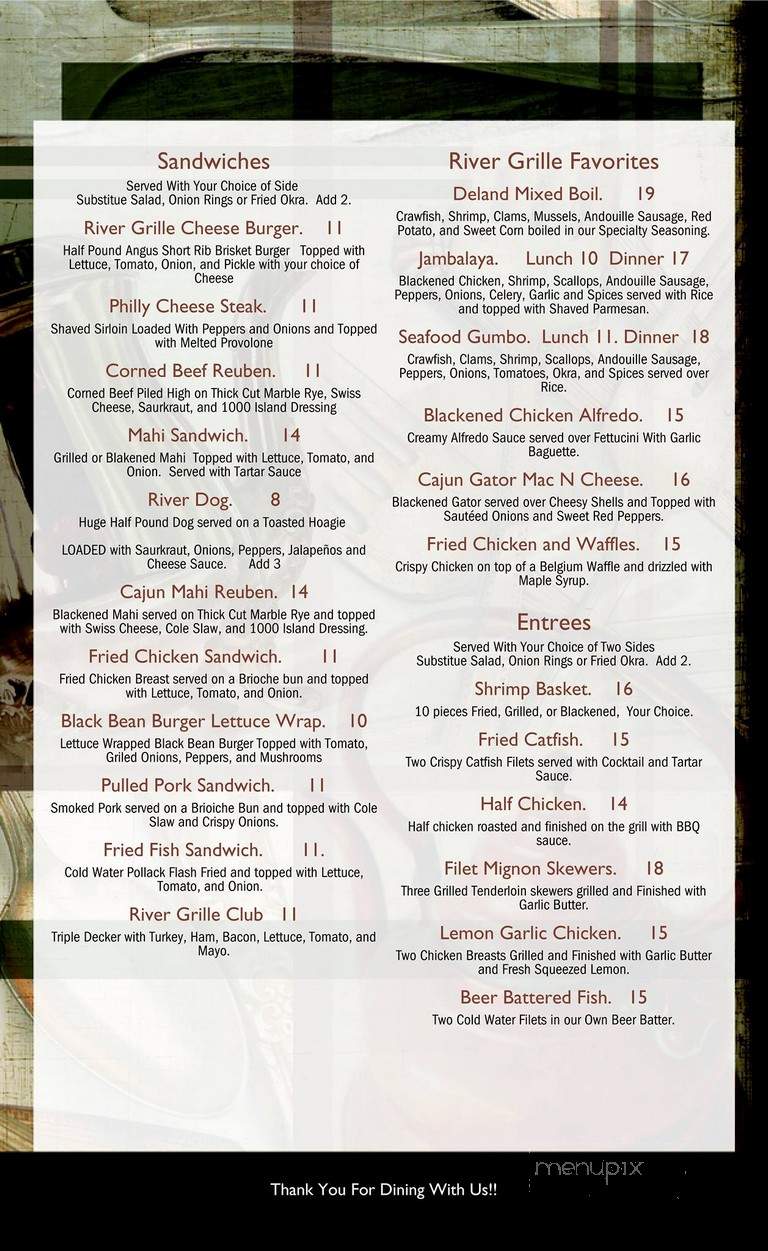 RV Park in Deland Florida
St. John's RV Park Gallery